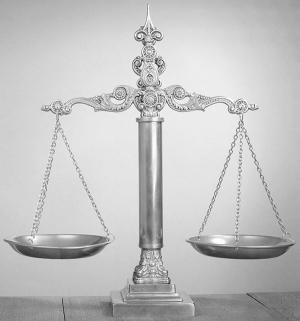 Wednesday Dec 15, 2021
Webinar
Session and
NEW
Topic:
December 15


BSA - Identifying and Managing High-Risk Relationships
Click Here to view the brochures

Click Here to Register Online
---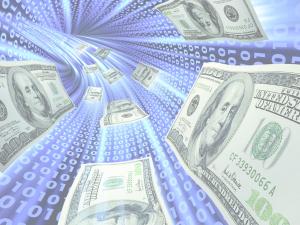 Tuesday Jan 25, 2022
Virtual Session via Zoom
Hosted by FNBB and ePay Resources
The payments industry never stops changing, creating an ongoing challenge for payments professionals to remain informed and compliant. It's a lot, but we can help you master it with the Payments Systems Update. Don't miss this one-day seminar where we explore relevant changes in ACH, Check, Card, RTP
®
(Real-Time Payments), and Wire. Make this annual training your starting point for payments industry education and walk away with actionable focal points to help you remain competitive.
WHY YOU SHOULD ATTEND
To ensure your organization's compliance with new rules and regulations
To better develop or align your payments business and strategies
To proactively approach what's coming on the payments industry horizon
Click Here
to view the brochure.
Click Here
to register online.
---

Mar 23 - 24, 2022
VIRTUAL SESSION

Hosted by FNBB and ePay Resources

Come to this two-day Boot Camp and get "whipped into ACH shape!" Greenhorns and seasoned veterans alike walk away from this two-day intensive Boot Camp with a fundamentally sound understanding of how to win the battle for compliant, efficient ACH operations.

Personnel of all ranks and experience come to our original ACH Boot Camp to learn the essentials of ACH. This workshop provides the basic training for receiving ACH transactions and processing exceptions. Return to base with the knowledge to win the battle for compliant and efficient ACH operations!

During this course, recruits take part in an interactive exercises and learn to recognize all varieties of ACH Network participants and their rights and responsibilities; discover how familiarity with ACH Network terminology and payment formats can help to speed up resolution of customer inquiries; learn where to find needed information in the ACH Rules Book; and discover electronic fund transfer exception processing techniques and tricks, to improve an ODFI's and RDFI's overall risk management program.

This seminar is recommended as a pre-cursor to ACH Boot Camp - Compliance Specialist Intermediary Training

---

May 11 - 12, 2022
VIRTUAL SESSION

Hosted by FNBB and ePay Resources

This intermediate level Boot Camp focuses on today's rapidly changing payments environment and heightened regulatory concerns. Personnel responsible for ensuring compliance with ACH Rules and laws learn to formulate strategy to effectively grow and protect ACH processing.

During this compliance-based seminar, we explore new ACH Rules and outline the steps to carry out these changes successfully. In addition, a focused discussion of ACH Origination provides you with the vital information needed to formulate a strategy to begin and grow an effective ACH Origination service, while avoiding common, and costly mistakes. No matter how new or established your origination program, strategies learned during the Boot Camp help to grow the business.

ACH Boot Camp - Compliance Specialist Intermediary Training also examines an RDFI's responsibility for all Federal benefit payments and garnishment orders received and the liability for a now-deceased or legally incapacitated beneficiary's payment. Although the RDFI may take deliberate steps to limit its liability, it will always bear some liability for a Federal Government benefit reclamation. It's imperative to understand this reclamation process to limit potential losses.

Since no ACH compliance training is complete without a discussion of ACH audit and risk management practices and procedures, this interactive Boot Camp provides hands-on compliance training in the areas of ACH audit; risk management; origination; and Federal reclamations.

Seasoned professionals walk away from this intensive two-day class prepared to face the ACH world head on!

Though not required, it is recommended that attendees have 2+ years ACH experience due to the elevated level of discussion.


---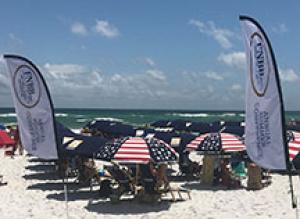 Jun 19 - 23, 2022
June 19 - 23, 2022
Sandestin Golf and Beach Resort

We are enthusiastic about our 36th Annual Summer Conference and hope that you will join us at the beautiful Sandestin Golf and Beach Resort. We have planned three incredible days of professional meetings along with new and exciting activities for childrenn of all ages.

Registration is limited to community bankers and other invited guests.

More information to follow.
---

Oct 12 - 13, 2022
VIRTUAL SESSION

Hosted by FNBB and ePay Resources

Come to this two-day Boot Camp and get "whipped into ACH shape!" Greenhorns and seasoned veterans alike walk away from this two-day intensive Boot Camp with a fundamentally sound understanding of how to win the battle for compliant, efficient ACH operations.

Personnel of all ranks and experience come to our original ACH Boot Camp to learn the essentials of ACH. This workshop provides the basic training for receiving ACH transactions and processing exceptions. Return to base with the knowledge to win the battle for compliant and efficient ACH operations!

During this course, recruits take part in an interactive exercises and learn to recognize all varieties of ACH Network participants and their rights and responsibilities; discover how familiarity with ACH Network terminology and payment formats can help to speed up resolution of customer inquiries; learn where to find needed information in the ACH Rules Book; and discover electronic fund transfer exception processing techniques and tricks, to improve an ODFI's and RDFI's overall risk management program.

This seminar is recommended as a pre-cursor to ACH Boot Camp - Compliance Specialist Intermediary Training